---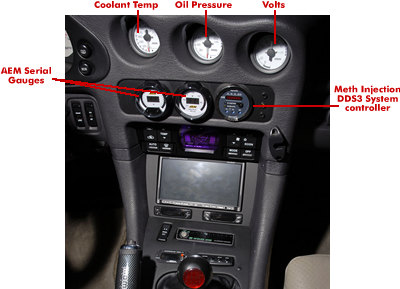 Top 3 are Omori multi-color meters, 52mm. The AEM gauges are serial style (19 parameters operating off of the AEM EMS computer). The DDS3 is part of the aquamist methanol alcohol/water injection system.
---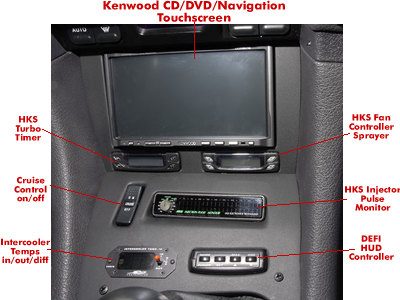 Kenwood DDX-6039 is a full din size CD/DVD/MP3/Navigation (and more) Touch screen. For specifics see the stereo section in top left menu.
The Kenwood screen allowed for mounting a little higher up to make room for the 2 HKS controllers.
The turbo timer allows for the car to be shut off and still stay running to cool the turbos until shutting off automatically. I includes a security feature also. It calculates time for cool down based on the rpm/speeds just prior to shutting off the key. It has other features too but I don't use them.
The fan controller allows for on the fly changes to when the fan(s) come on for the radiator. Two fans, two speeds. It can be based on numerous parameters. It also has a "sprayer function" that can be set to manual, automatic based on load/speed/etc. and will spray on/off/on/off and so on based upo your setup. I have it tapped into the methanol injection system and can spray the intercoolers and radiator whenever I want (or based on temp. This can help cool the intercooler cores if they are heat soaked from hard boosting. I use (3) 1mm nozzles that put out 310cc each.
The Intercooler temp monitor can be selected for air temp from turbos or after the intercoolers or compare (which will show the cooling effectiveness of the intercoolers). This is good to see if the IC's are overheating or not.
The HKS Injection Pulse Monitor shows the % of injector duty being used. It has warning features that can be set (example - 70,80,90% of injector being used) and is an LED display.
The DEFI HUD controller handles the heads up display in lower left windshield area (brightness, mode, speed or rpm, etc.).
---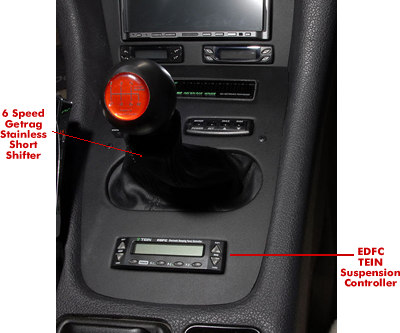 The EDFC (Electronic Dampening Force Controller) handles the (4) TEIN flex coilover struts (shocks). Each shock is motorized. You can set front and back seperately. It also has 3 fast memory buttons. Settings have 32 ranges from soft to firm. OEM electronic shocks has 2 settings - sport and tour.
The Flex Coilovers are stiffer than OEM but very responsive. I changed out the Flex springs from normal 12 in front and 6 in rear TO 10 in front and 5 in rear to allow for more adjustments in the softer (cruise) ranges.


Close up sample image (mine is the new black style not silver)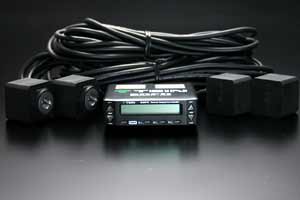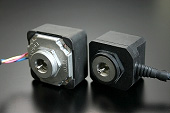 motors that are on top of each shock
FLEX Coil Over suspension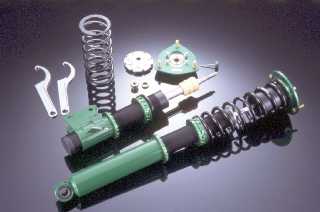 ---