---
The interior of my 3000GT has had extensive remodeling to accomodate the extra electronics and modifications. To see stock interior go to Specifications page. Here are some interior photos of my VR4.
The main gauges/meters shown (the 3 in center and 3 on A-pillar) are Omori meters. I had them custom made to standard (USA) specs from the manuafacturer. Omori is the manufacturer of Greddy, HKS, and many other brand name meters. They are the "multi-color" style, meaning each gauge has a RGB controller and you can set the backlight to absolutely ANY color you want very easily. These can be purchased from Omori for approximately $275 each.
Click photos to see larger view.
Some night-time shots are also here at the bottom of the page.
For details of what each meter, controller, gauge is for see bottom of this page for links.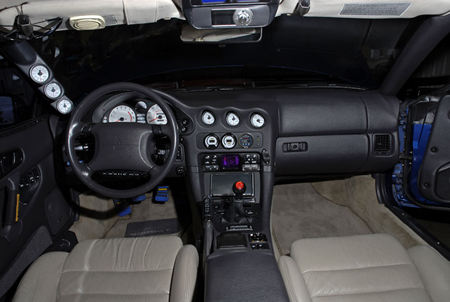 And a few more of my 3000GT VR4 Interior and custom modifications.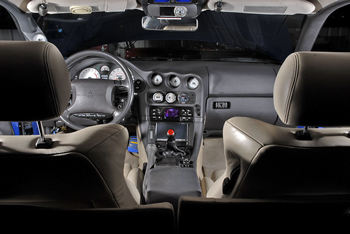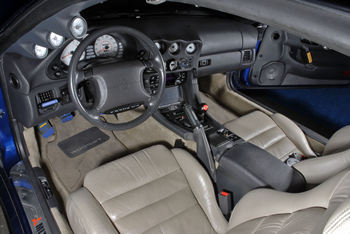 Showing center console area with shifter and EDFC suspension controller
mounted in custom area.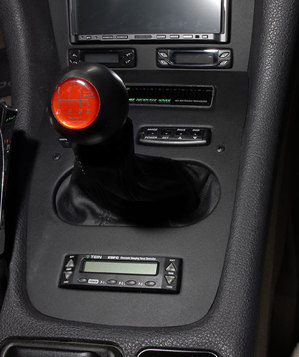 This shows the custom center console with the Kenwwod DVD/Nav system,
HKS controllers below that (turbo timer and fan controller), Cruise control, HKS injector monitor,
Intercooler temp monitor, DEFI HUD controller.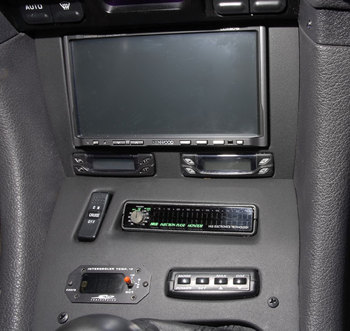 Here's the center gauges. Coolant temp, Oil Pressure, Volts,
AEM serial guages, Aquamist DDS3 controller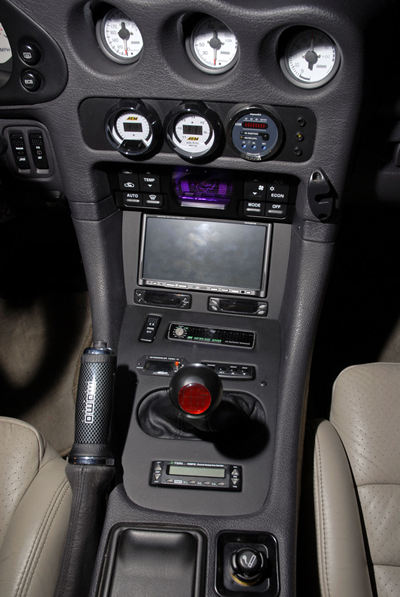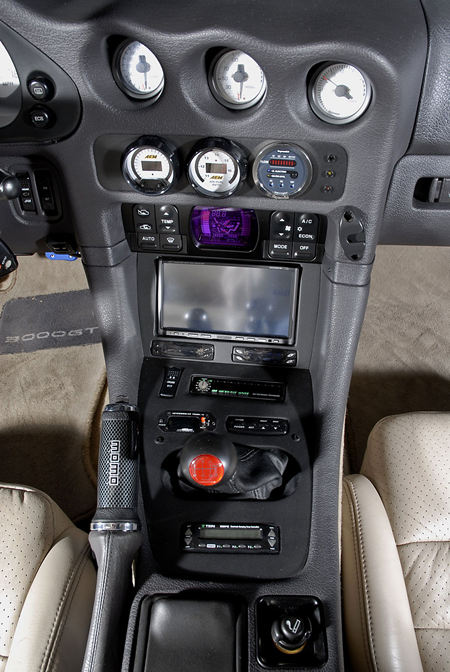 Center cluster is LED style backlight with white face overlays.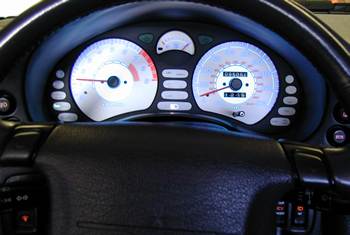 ---
SEATS RECOVERED
Finally recovered the original leather seats. Also changed up the color a bit. Kept the "putty" light color in the center but used charcoal for the outers. Doing the reupholstering wasn't too bad. It's like many things of this sort in that the 1st time you do it there are some learning curves on dis-assembly and re-assembly of some parts. All in all it can be done over a weekend.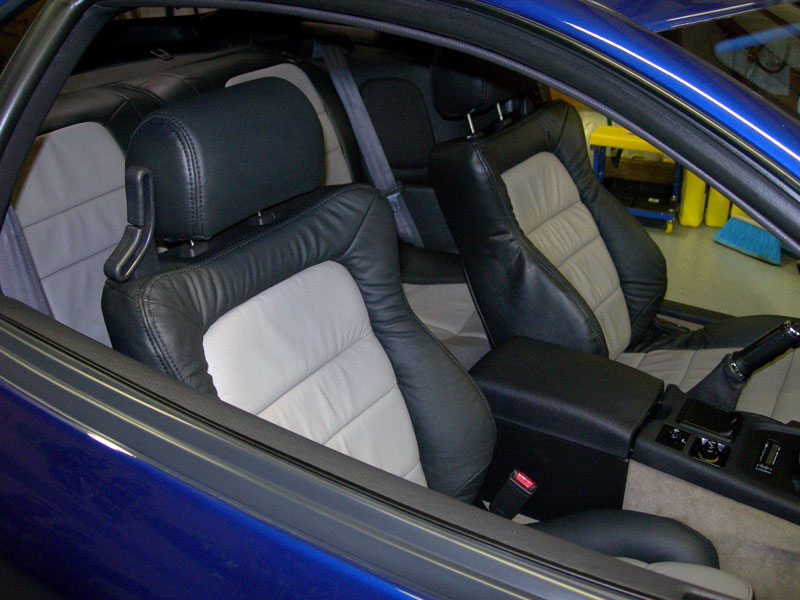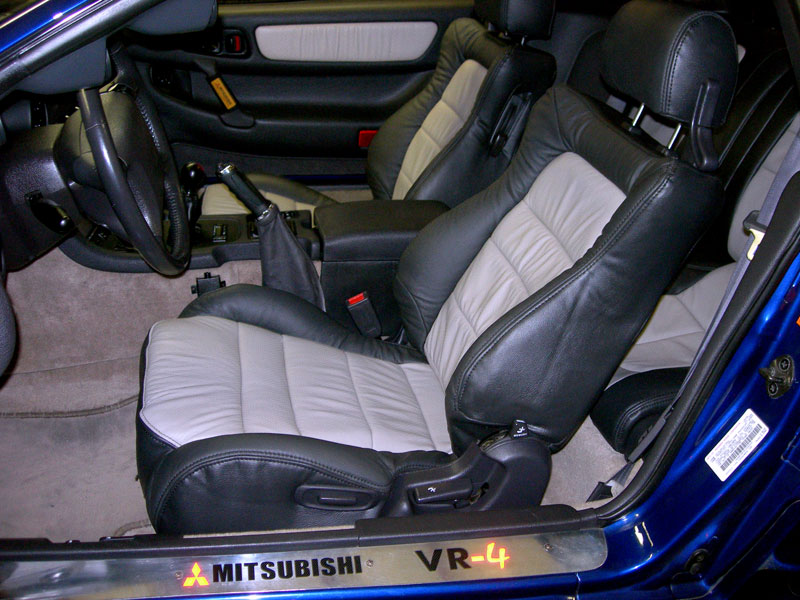 ---
HERE ARE SOME NIGHT SHOTS.
It's really hard to get 100% accurate lighting on a night shot due to different brightnesses over or under exposing the shot. Here's some anyway. CLICK IMAGE for larger view.

What are the gauges and meters for?
Click the links below for a detail of the meters and electronics.
For stereo specific info see the stereo page (top left menu)