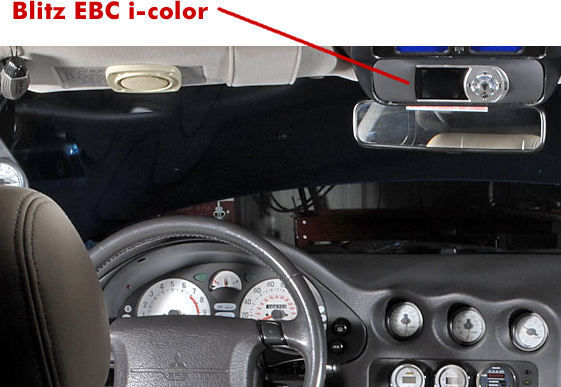 The Blitz EBC i-color has many funtions but it's main purpose is to control the boost levels (turbo gain, limiter, etc) for the engine. This is mounted in a custom made pod replacing the factory dome/map light area. Here are some graphics of the i-color:
Different i-color screens available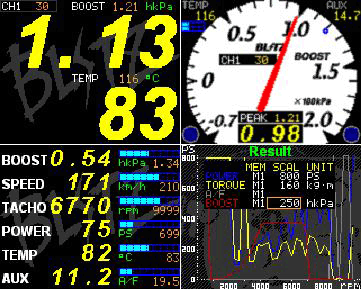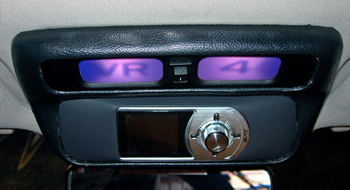 ---
This is the left A-pillar and drivers side view:
Gauges are Omori Meters Multicolor 52mm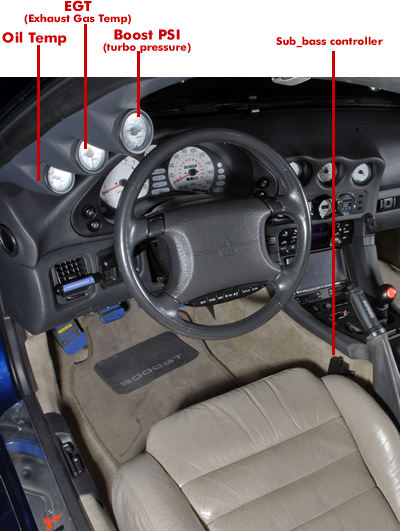 You can't really see the DEFI HUD display but it is juse forward of the a-pillar so it bounces off the windshield midway and left side.

---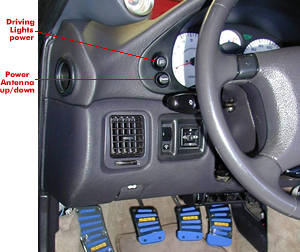 ---